Portfolio: TrustedHousesitters
TrustedHousesitters app release notes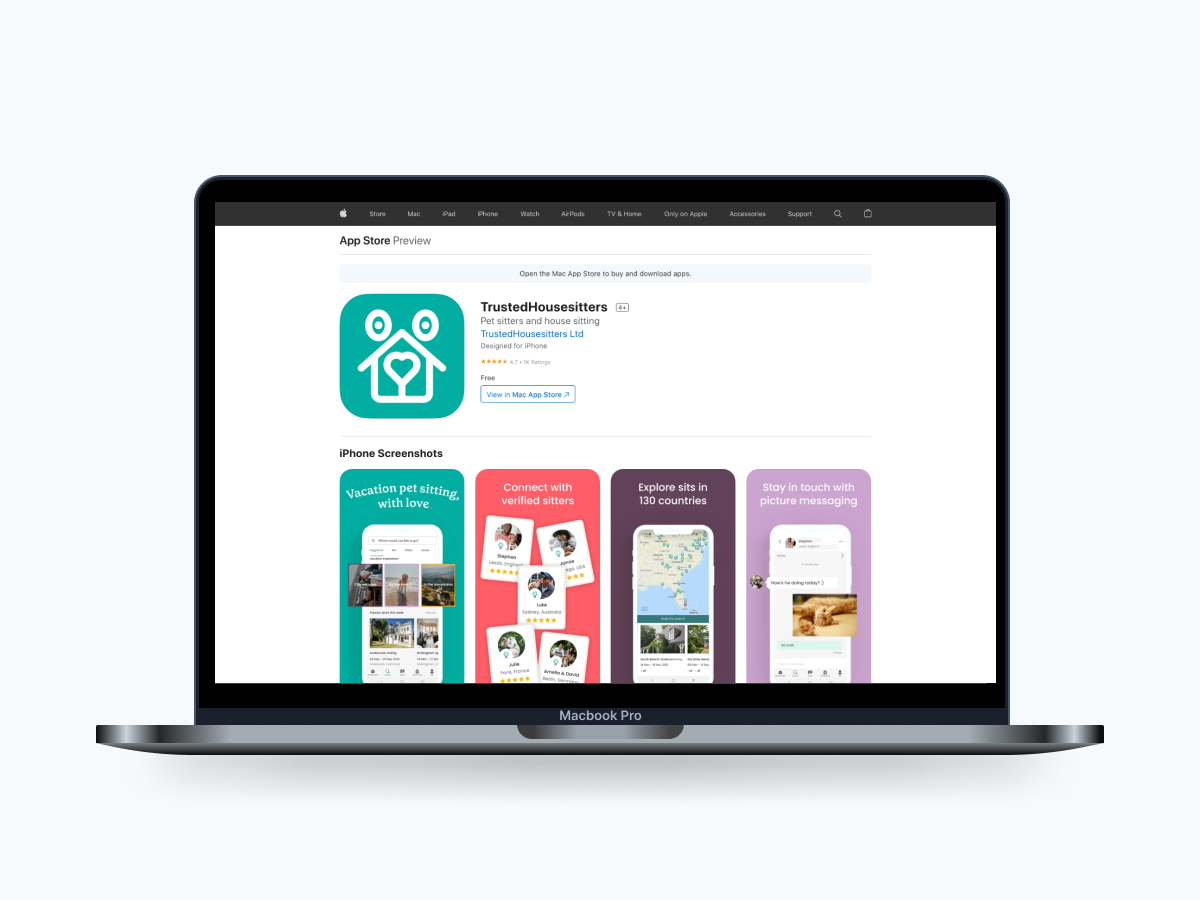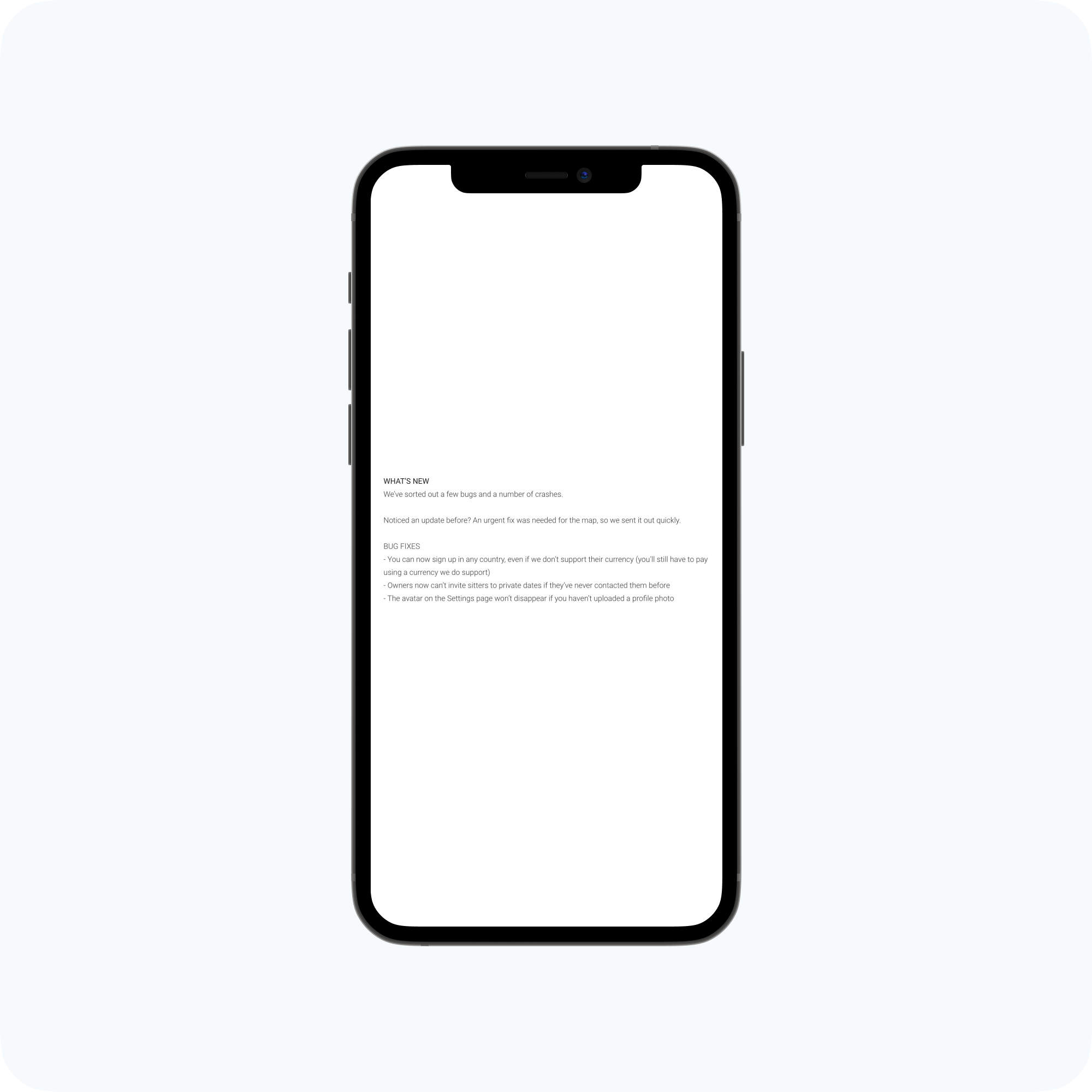 Overview
Challenge
Improve the copy for app release notes. This is to make sure they better reflect the new brand persona and give useful information.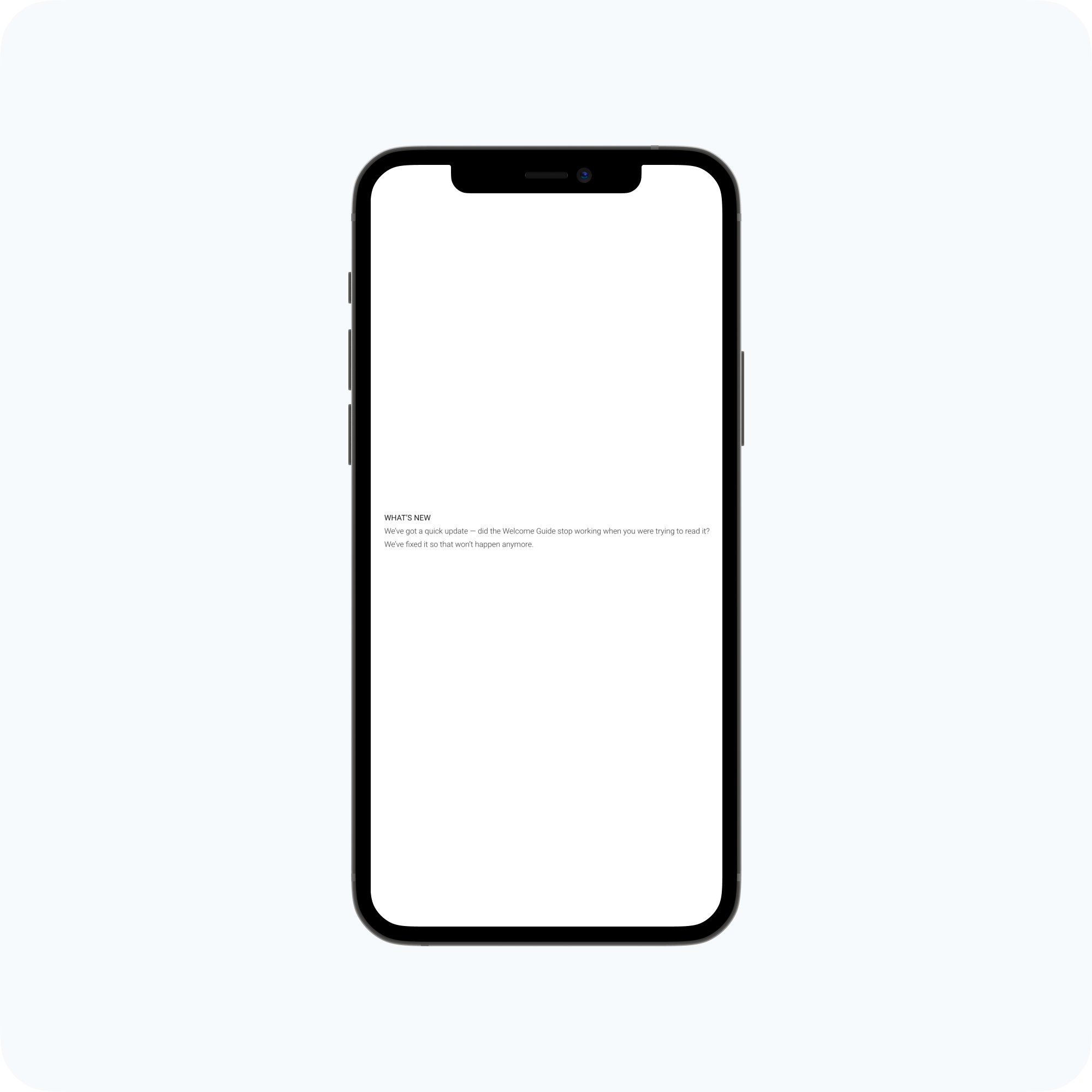 Basic process
Review and audit the previous release notes
Discuss with the Development team
Research release notes from other companies
Collect information on the limits and rules for publishing notes for Android and iOS
Draft various versions to explore how the tone of voice can be used
Pair write the first new release note with the Development team's Scrum Master to get a full understanding
Record specific decisions in a reference document
Publish the release notes with the app update
Develop a process to continue writing the release notes in time for each app release
Results
Clearer release notes that also show off the brand's voice. The give actual, specific information on what's new and what's been fixed. These funner notes also give something extra to those who take the time to read them.
I also produced a release notes style guide from the findings. This means the Development team can write their own notes when I'm not available or there's an emergency release.