Portfolio: RSA insurance
RSA home insurance terms and conditions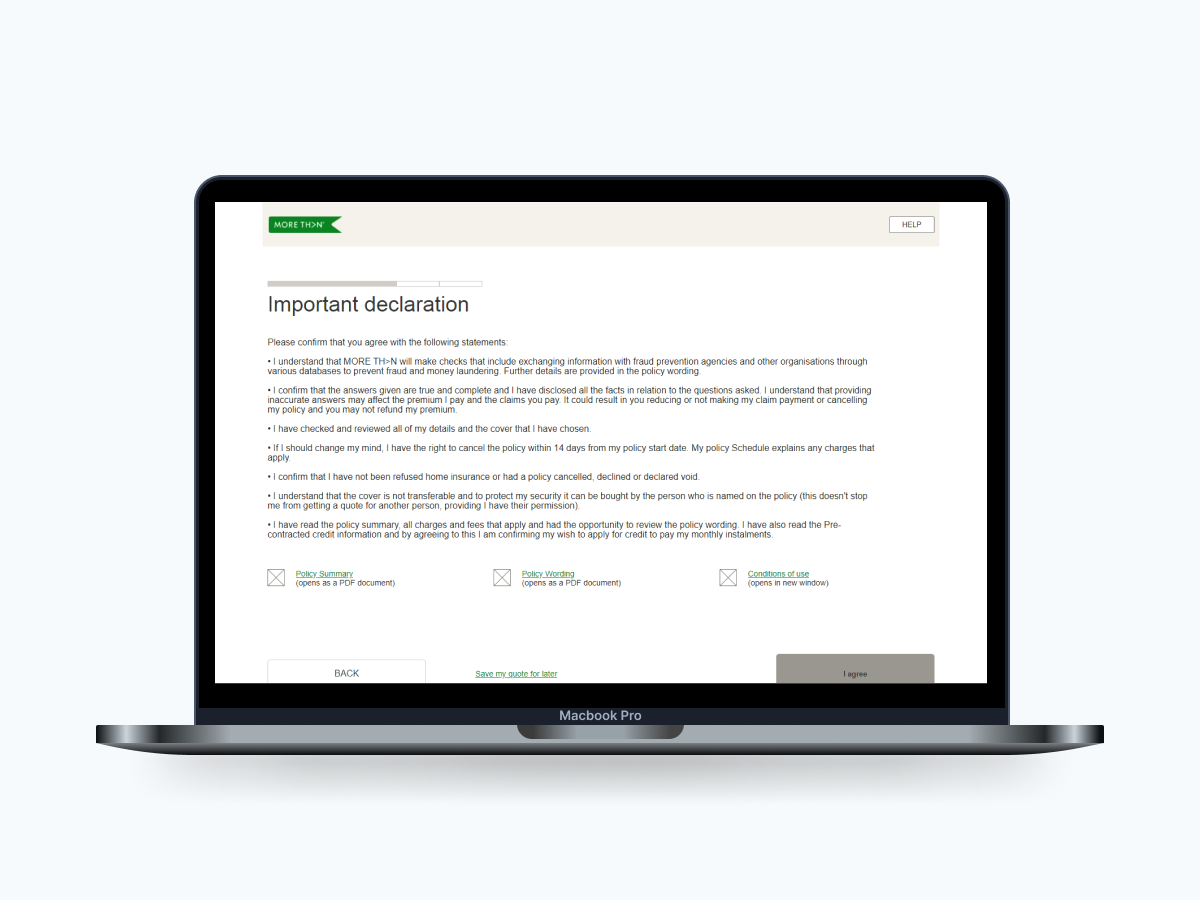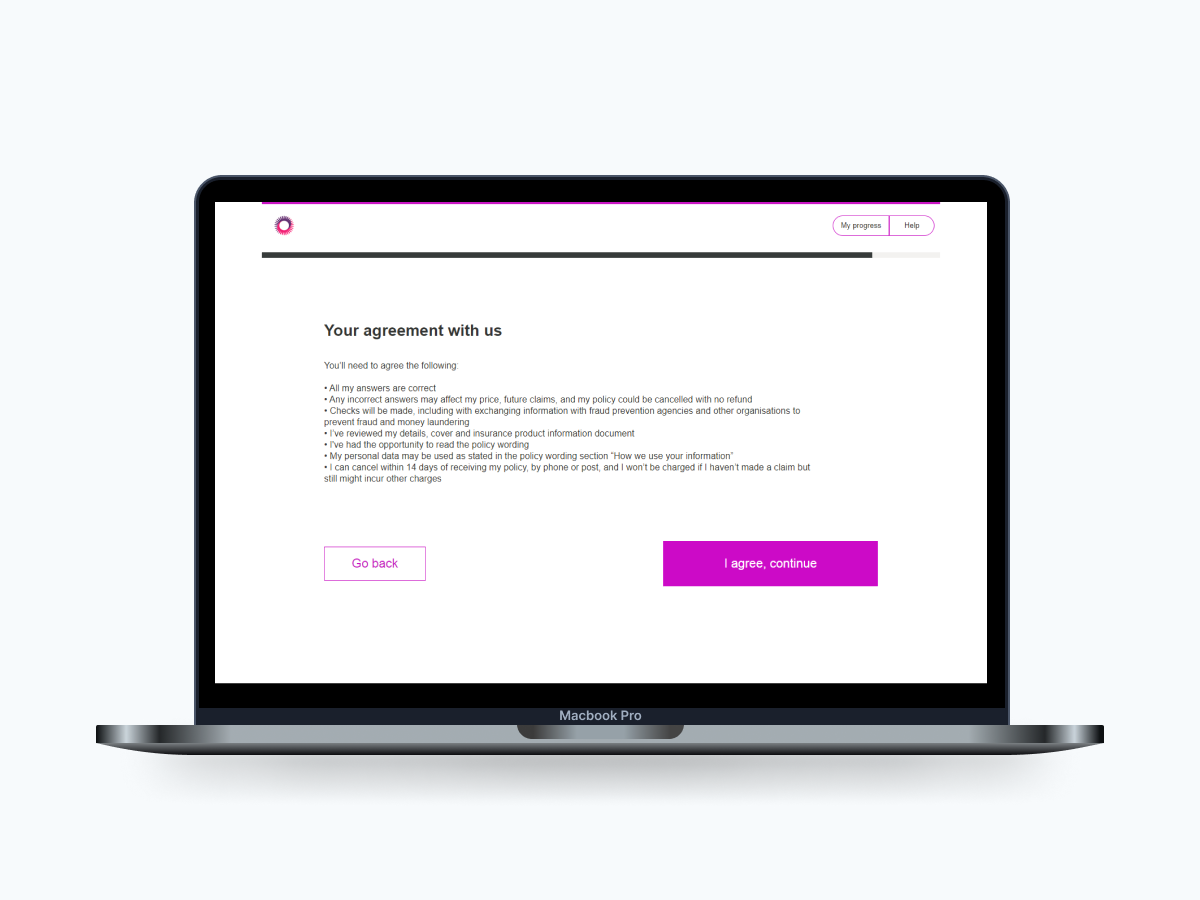 Overview
Challenge
To reduce the terms and conditions presented to users before they buy home insurance. User testing showed that users openly admit to ignoring the lengthy list of regulations. However, it still had to maintain the same meaning and meet the Legal team's requirements.
Basic process
Review user testing results to better understand the users' expectations
Start drafting content based on these user needs
Pair write with the Legal team to make sure their requirements are met
Get the Product Manager to review the content
Iterate based on their feedback
Build into the prototype
User test again
Review content on the findings from the user testing
Check in with the Legal team again
Publish to the higher fidelity prototype
Results
A terms and conditions page that surprised users. User testing videos showed them saying "I would actually read this". We could then show this to the Legal team and other Product teams to show why the content we use is so important.